Welcome to the Mid-America Karate Region's website. Our clubs teach a traditional Japanese martial art, known as Shotokan Karate.
We are a member of the International Shotokan Karate Federation (
ISKF
), which was founded by Teruyuki Okazaki.
Our Chief Instructor is Sensei Martin Vaughan, who began his martial arts training in 1972. Assisting Dr. Vaughan with our Regional trainings is Sensei James Oberschlake. Providing advice and counsel to our instructors as our Chief Instructor Emeritus is Sensei Greer Golden.
Please visit our 'Regional Clubs' page to find a Club near you. You can also visit our 'Calendar' page to see where our next Regional Training will be held.
We hope to see you soon!
Mid-America Karate, Inc. is a not for profit, 501(c)3 organization.


---
---
For Our Next Regional Events:

Please Scroll Down
or visit our Calendar Page


---
---
Anderson Youth Shiai
February 11, 2017
Hosted by
Shotokan Karate
of Anderson
Location:
Anderson Hills Christian Church
8119 Clough Pike
Cincinnati, Ohio 45244
Competition is open to all youth competitors
17 years old and younger
Events
Kata
Kumite
(Must Have Hand-Pads & Mouth Piece)
Team Kata
​
$10 per Competitor
(includes both Kata & Kumite Events)$9 per Team
($3 per Team Kata Member)
Competitor Check-in
9:00am - 9:45am
Judges Meeting
9:30 - 9:55
Tournament
10:00am - 3:30pm
Please download your Registration Form
​and mail your Form and Payment to
Anderson Youth Shiai
1020 Nottingham Drive
Cincinnati, Ohio 45255
<
Shiai Poster
>
<
Information Sheet
>
<
Registration Form
>
Registration Forms must be
received by
Wednesday
February 8, 2017
This will allow for enough time to create the Competitor Brackets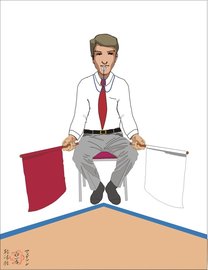 All certified Judges are asked to attend
This will be a great opportunity to brush up on your skills before our Regional Tournament

Want to become a Judge?
This will be a great opportunity for you to practice before you become certified!
Download the Official ISKF Rules Booklet <HERE>
​
Please send inquiries to
​AndersonKarate@aol.com
​513-233-DOJO (3656)
---
Stay up with us on Facebook!
Click the link below to Like us.